The critically acclaimed lead generation program by Rudy Labordus is helping businesses achieve breakthrough results with their marketing.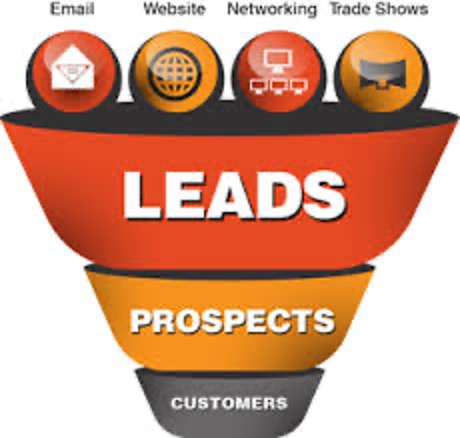 [Melbourne]: The days of traditional advertising are coming to an end as the practice of newspaper, yellow page, and radio ads are not bearing the desired results for many businesses. Rudy Labordus's "free for all" exclusive lead generation Program is a fully transparent and completely accountable program that is delivered through a flagship digital team consisting of leading experts in search engine optimization, lead management, and online lead generation.
This wonderful lead generation software is a world away from marketing automation or shared lead-gen systems and focuses solely on the tailored needs of a business. Their pay structure, which guarantees desired results, is a proven way to generate extra business for companies who have hit hard during these COVID times.
"Community Newspaper enjoyed an extremely profitably December. I mainly attribute this to the DM campaign Rudy created, which targeted our agency business. The campaign's creative strategy certainly put Community in the limelight." – David Bignold, Community Newspaper.
"While most companies in our industry were experiencing a downturn, Rudy helped us grow by more than 100%. I would highly recommend Rudy to anyone (Except to someone in our industry)."– Mark Moscou, CEO, Pride Pools.
The above reviews are the testimony to the talent that has turned Rudy Labordus into one of the country's most sough-after lead generation talent. And now, the Perth native is set to introduce the world to his unique strategies that have made him the favorite of clients from all kinds of industries. 
"Now, anyone can enjoy a great package of lead generation services to fulfil their objectives, be it a plumber, gardener, or even electrician. Research your competitors write codes for your blog posts or social media, create PPC ads, and design dedicated lead capture landing pages. This program is a total package one-in-all solution that will keep your business's moving forward!" -Rudy Labordus
Interested people can also check out the free innovative tools and other solutions offered by Rudy Labordus on his main website https://onlinecrowd.com.au/
About Rudy Labordus 
Rudy Labordus is a strategic and creative marketing specialist who has developed and launched several local and national companies.
Media Information
Latest posts by Abigail Boyd
(see all)