The stage and screen star will show up as the "poisson-loving" gourmet specialist in the live melodic on ABC November 5.
As entertainer John Stamos stood by behind the stage at the Hollywood Bowl for their huge tune in Disney's The Little Mermaid, they rationally set theirself up to depict the unusual Chef Louis. In any case, when they had the gourmet expert's mammoth mustache on, their change into character was prompt.
"I put on that mustache and something came over me, I had a sense of bravado with the character that I didn't have before."

Stamos said.
After their vivacious version of "Les Poisson" (a tune about Chef's adoration for severely cutting separated dead fish) at the Hollywood Bowl, Stamos was approached to wear the ridiculous mustache one final time for ABC's The Little Mermaid Live!, debuting November 5.
"What's great playing this character is that he can flip at any moment; one second he loves the fish, the next he's going to murder them, He's like a Sweeney Todd character in that way."

Stamos said.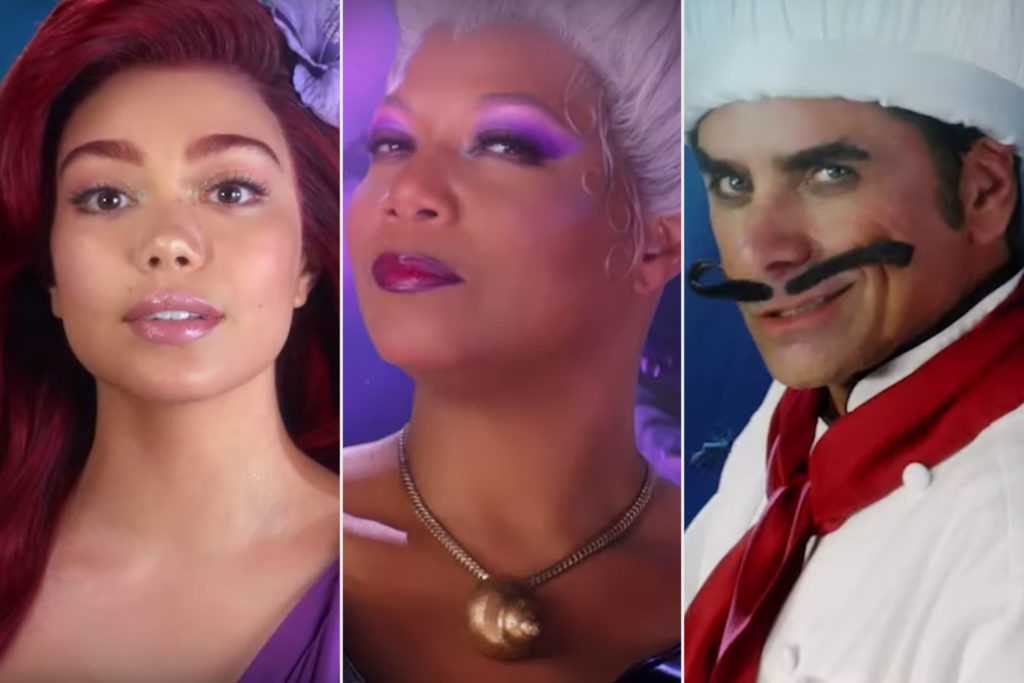 Not at all like past live musicals on significant systems, The Little Mermaid Live! is a half and half of the energized highlight and live exhibitions. This Tuesday, the first 1989 motion picture will play on ABC, yet for every melody, the program will slice to a live, completely structured and arranged melodic number.
The live bit of the occasion will highlight 12 of Alan Menken's tunes from both The Little Mermaid film and the Broadway organize adjustment.
"This event is the perfect combination of the old and the new, Fans of the original get to sit down and watch the movie they love but with some extra zhuzh."

Stamos said .
Stamos is joined by an elegant cast including Auli'i Cravalho (Moana) as Ariel, Graham Phillips (The Good Wife) as Prince Eric, Queen Latifah as Ursula, and reggae craftsman Shaggy as Sebastian.
Hamish Hamilton, known for their work on various Super Bowl half time appears, coordinates the live TV occasion.
"The team has created a really safe environment for us to play around in and try new things," Stamos says on the practice procedure for the creation.
They referenced that their melodic number specifically will highlight moving, blade tossing, and collaboration with the live studio group of spectators.
"We're really having a blast, and hopefully the audience at home will too!"
The Little Mermaid Live! pretense Tuesday, November 5 at 8 pm EDT/on ABC.
Latest posts by Freida Dhanial
(see all)
Topics
#Entertainer
#Graham Phillips
#Hollywood Bowl
#John Stamos
#Little Mermaid Live
#Mermaid Chef Louis
#TV Event